Assessment
---
Indigo provides assessments for children, adolescents and adults experiencing learning, behavioural, social and/or emotional difficulties which are impacting on their home, social, educational, or vocational lives.
In addition to assessments at our offices, we offer assessments in your home (Auckland North Shore only at this time).
At Indigo we work with a range of individuals who connect with the world differently. This may include, but is not limited to:
Children and adolescents who are underachieving or experiencing difficulties reading, writing or mathematics.
Intellectually very able, talented, or gifted individuals.
Young adults needing special examination conditions e.g. reader support, use of a computer or scribe, and/or extra time at secondary or tertiary level.
Children, adolescents and adults experiencing difficulty with concentration, distractibility and restlessness.
Inattentive, dreamy individuals.
Children, adolescents or adults with poor communication and listening skills.
Children, adolescents and adults who are experiencing emotional, behavioural and social difficulties.
If appropriate and practically helpful, an assessment may result in a diagnosis or suggested diagnosis. 'Labelling' is however not our primary driver in all assessments, but rather our primary goal is to understand behaviour and find a way forward.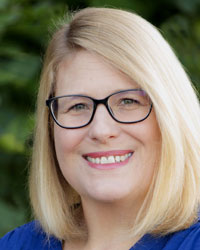 Emrie de Vaal
Registered Educational Psychologist
MEd with specialisation in Educational Psychology
Emrie is skilled in assessment and is an accredited facilitator of the Cool Kids anxiety programmes.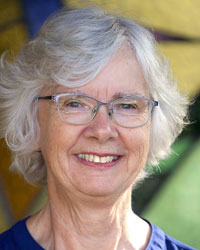 Heather Vickery
Registered Psychologist
MEd (Psych), PGDipEdPsych, DipTchg (NZ Trained Teacher)
Heather is an experienced assessor with an excellent understanding of how children learn. She is an accredited facilitator of the Cool Kids anxiety programmes.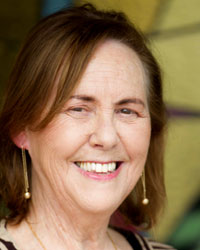 Dr Judy Selvaraj
Registered Educational Psychologist
PhD (Ed), MA (Hons, Psych), MEd (Hons), BA (Psych/Ed), Graduate Diploma in Secondary Education
Skilled in inclusive education and assessment, Judy is enthusiastic about reducing the barriers for those with learning challenges.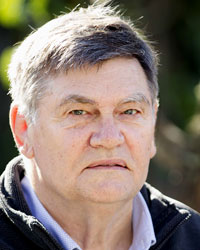 Frederik Kriek
Registered Clinical Psychologist
BA (Hons), UP (Unisa), Masters degree in Clinical Psychology
Frederik is a psychologist who conducts cognitive, educational and psychological assessments. He further specialises in career guidance tailored to older students and adults.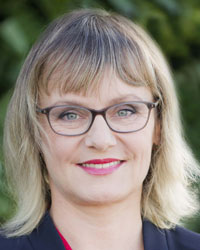 Marta Turner
Registered Psychologist
Masters degree in psychology
Marta specialises in working with children with learning difficulties and behavioural or emotional problems associated with them. She offers assessments in your home (Auckland North Shore).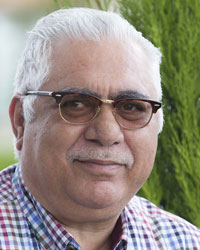 Prakash Grover
Registered Psychologist and SLT
MA (Psy), MA (Soc), BSc (Speech and Hearing), PGDip Counselling
Prakash is skilled in assessing and supporting individuals with learning and behaviour difficulties and a member of the New Zealand Speech-language Therapists' Association.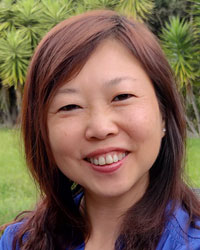 Aurelia Escoto-Kemp
Registered Educational Psychologist
MA (Psych), MEd (Ed Psych), PGDip (Ed Psych)
Aurelia offers cognitive, educational, and psychological assessments that identify an individual's strengths and specific needs in order to promote best outcomes within their learning environment, and/or recommend Special Assessment Conditions for examinations. She offers consultancy services for parents and counselling services for children and adults.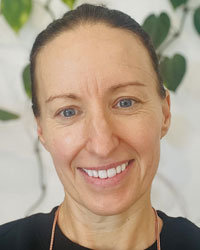 Nicola Parkin
Registered Neuropsychologist
BA, MA, PGDipAppPsych, PGDipCBT
Nicola is experienced in the assessment of specific learning styles to support students to become more confident learners.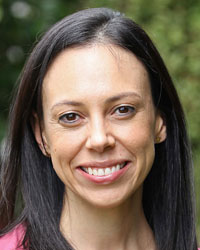 Dr Marlize Malan van Rooyen
Psychologist
PhD Educational Psychology; MEd Educational Psychology, BEd Hons Educational Psychology with specialisation in counselling, Postgraduate Certificate in Education, BSocSci Psychology
Marlize is passionate about helping young people flourish in their learning and development. She uses a resilience and well-being lens to identify and address academic and emotional barriers young people experience.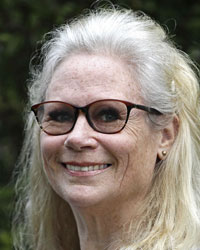 Angela Neville
Registered Educational Psychologist
MEdPsych (First Class Honours), PGDipEdPsych, BEd (Teaching)
Angela is skilled in assessments for a wide range of ages and has an in-depth understanding of learning differences. She is also an accredited facilitator of the Cool Kids anxiety programmes.
Referrals
We are happy to accept referrals from anyone who feels that our services could be of assistance.
Parents or caregivers
Medical professionals and other professionals
Schools or kindergartens
RTLBs (Resource Teachers: Learning & Behaviour)
Therapists
Support agencies